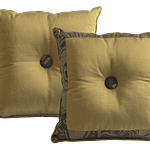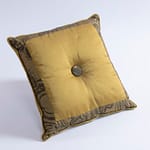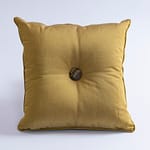 Available Colours
Cuscino Jimi Pechino Army
Search Code: CA000001
Unique and precious rectangular beige/green Army furnishing cushion, made in a Damascus in 100% iridescent silk and a combined silk and linen. Embellished with a central button. Perfect to add style to a sofa, armchair or bedroom.
Can be coordinated with the other cushions in Army colour.
Made in Italy and hand-sewn with luxury trim. Available in sizes 40×40 cm 50×50 cm. Not-removable cover.
Price

From: € 134,00

In stock

Shipping in 2 weeks
Availability

In stock

Shipping in 2 weeks