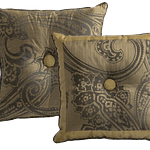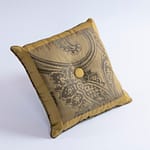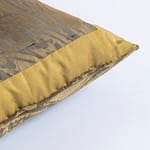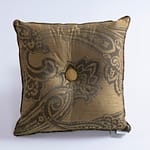 Available Colours
Cuscino Pechino Jimi Army
Search Code: CA000057
Elegant double-face square decorative cushion in beige/green army colour. The precious, not removable cover is made with a 100% iridescent silk damask and a plain silk and linen blend. Embellished with a central button.
Elegant furnishing element that fits perfectly in any settings: from the living room, to the study, to the bedroom.
Made in Italy and hand-sewn with luxury trim. Available in sizes 40×40 cm and 50×50 cm.
Price

From: € 135,01

In stock

Shipping in 2 weeks
Availability

In stock

Shipping in 2 weeks