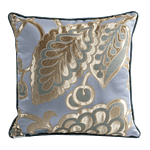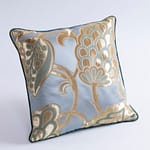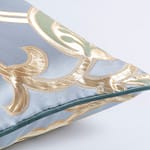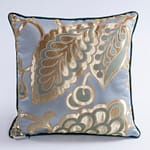 Available Colours
Cuscino Anita Leonida Balena
Search Code: CA000023
Luxurious square decorative cushion in Balena grey. Removable cushion cover made with a lampas in pure gold and silk, embellished with arabesque/damask motifs. Perfect to add colour and comfort to your sofa, armchair or bed.
Can be coordinated with other Balena coloured cushions.
Made in Italy and hand-sewn with luxury trim with velvet cordonetto. Available in sizes 40×40 cm and 50×50 cm.
Price

From: € 121,00

In stock

Shipping in 2 weeks
Availability

In stock

Shipping in 2 weeks
cushion Details
Article Code

H0015600
Colour

000001 - Balena (Gray)
Search Code

CA000023
Pattern
Type
Shape
Cover

Removable
Composition

39% VI , 22% CO , 17% LI , 13% SE , 9% PL | 100% CO
Dimensions

N/A
Weight

N/A
Collection