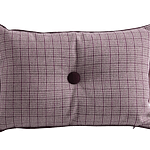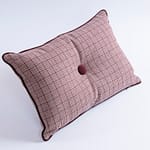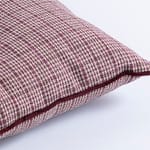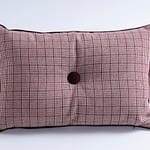 Available Colours
Cuscino Fortezza Diamante Ametista
Search Code: CA000009
Luxurious rectangular English style cushion with not removable cover, in ametista purple. Prince of Wales pattern with a rustic appearance and a crisp hand, embellished by a velvet button at the centre. Designer cushion perfect for sofas, chairs or beds.
Can be coordinated with the other Amethyst-coloured cushions.
Produced in Italy and hand-sewn with luxury trim. Available in size 60×40 cm.
Price

€ 106,99 (inc. VAT)
Availability

In stock

Shipping in 2 weeks
In stock
Shipping in 2 weeks
cushion Details
Article Code

H0013800
Colour

000001 - Ametista (Purple)
Search Code

CA000009
Pattern
Type
Shape
Cover

Non-removable
Composition

62% PC , 18% JU , 12% PL , 8% VI | 54% CO , 46% VI
Dimensions

60 × 40 cm
Weight

508 g
Collection